Landscape Paintings & Prints by Tennessee Artist, John Helms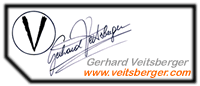 Pet Portraits and Animal Art by Sarah Napier-Fenning - Beautiful Pet Portraits from photographs by Sarah Napier-Fenning based in the floating Pilothouse Gallery on the river Medway in Kent. Specialising in pastel portraits of cats and dogs.
Directory World
Art Gallery Worldwide - fine art oil paintings
Web-Euro.com - free web directory. Add link.
The Scottish Landscape Painted by Jim DewarOnline Art Gallery of Scottish landscape paintings,seascape paintings and intimate portraits of people and animals.
Anthony D'Elia - Realist oil paintings by contemporary American artist Anthony D'Elia
H'Art of the Beast - Exotic animal oil paintings by Sondra Kay Neiman.
Other Artists Page 1